DATING SUPERHERO TRANSFORMATION
Reach full abundance in your dating life and never worry about
dates
sex
women
ever again!
The Dating Superhero Transformation is the most transformative Online Dating program in the world.

After you've gone through it, you will always know how to attract and date your exact type of woman.
It's highly personalized, delivers outstanding results and consists of several lessons taught in 1-on-1 coaching calls:
I'm so confident I can get you the results you want, that I am giving you my 60-day, success guarantee.
Discover how to build an attractive, high value profile that attracts only the hottest women.
Develop the right mindset needed to become successful with the women you desire in your life.
Breathtaking conversations
Understand how to text in an honest and authentic way, without using copy paste messages.
GO ON EXCITING
DREAM DATES
Learn how to have amazing and fun first dates that end in sleepovers at your or her place.
Receive fashion advice tailored to your individual skin type, personality and physique.
Join the weekly calls and get feedback on your textgame, dates and most importantly: your mindset.
oNLINE DATING
SuperheroES TRIBE
Gain lifetime access to a tribe of superheroes and be guided through your online dating journey.
Unique real first date experience
Experience a virtual date with our female coach Lilli and receive valuable feedback from her.
Listen to what others say about me
Who's behind the "Black Panther Formula"
Sandric Tchouaffé is the founder of the Dating Superhero Transformation Program and an expert in everything related to Tinder, Bumble, Hinge & Co.
He has been studying the ways of Online Dating for almost 10 years and transformed the dating lives of countless men.
Before becoming a coach he inspired people on his Instagram profile with more than 25.000 followers, worked as a model and shared style advice.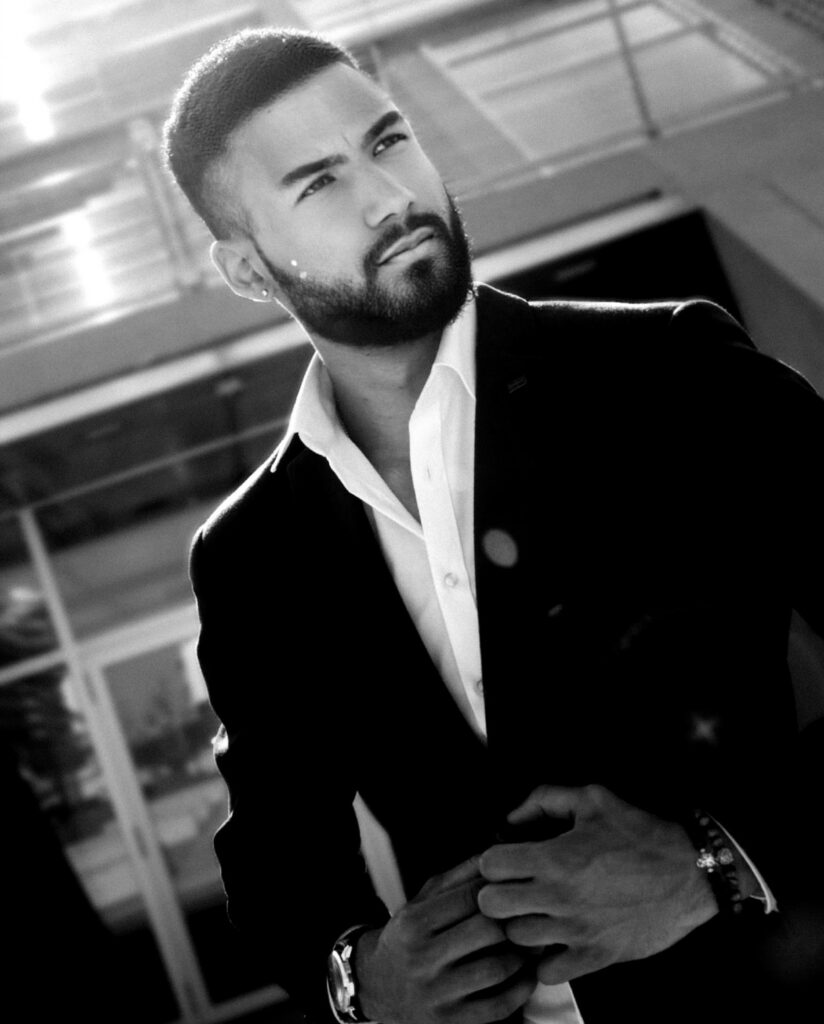 Follow Sandric on his social media portals.
Want to get amazing results in Online Dating?